I created my YouTube channel 5 years ago when my last granddaughter was born. I have sporadically uploaded videos throughout the years. And I have two music playlists: 70's and 80s music.
Lately I have discovered that there are persons and subjects on YouTube that interest me. They upload videos regularly and I did subscribe to their channel.
One such channel has to do with health. I have found an entertaining channel with 2 physical therapists.
Another is mental health in the workplace, which was suggested by my employers.
Then my pension managers' site, helpful videos also.
A computer site, avoiderrors. Short videos to match my short span of attention.
A texas mechanic, Scotty Kilmer. He talks about fixing cars and has live Q & A's on weekends. High strung but he's entertaining.
And lately, 3 van dwellers, 2 in Canada and 1 in California. For some odd reason I'm fascinated by that way of life.
I know there's Facebook but it's personal and only meant for my immediate family, at least that's the way I see it.  My YouTube channel does not contain any personal info.
I've been on SC for close to 6 years. I wonder how many of you also have a YouTube channel.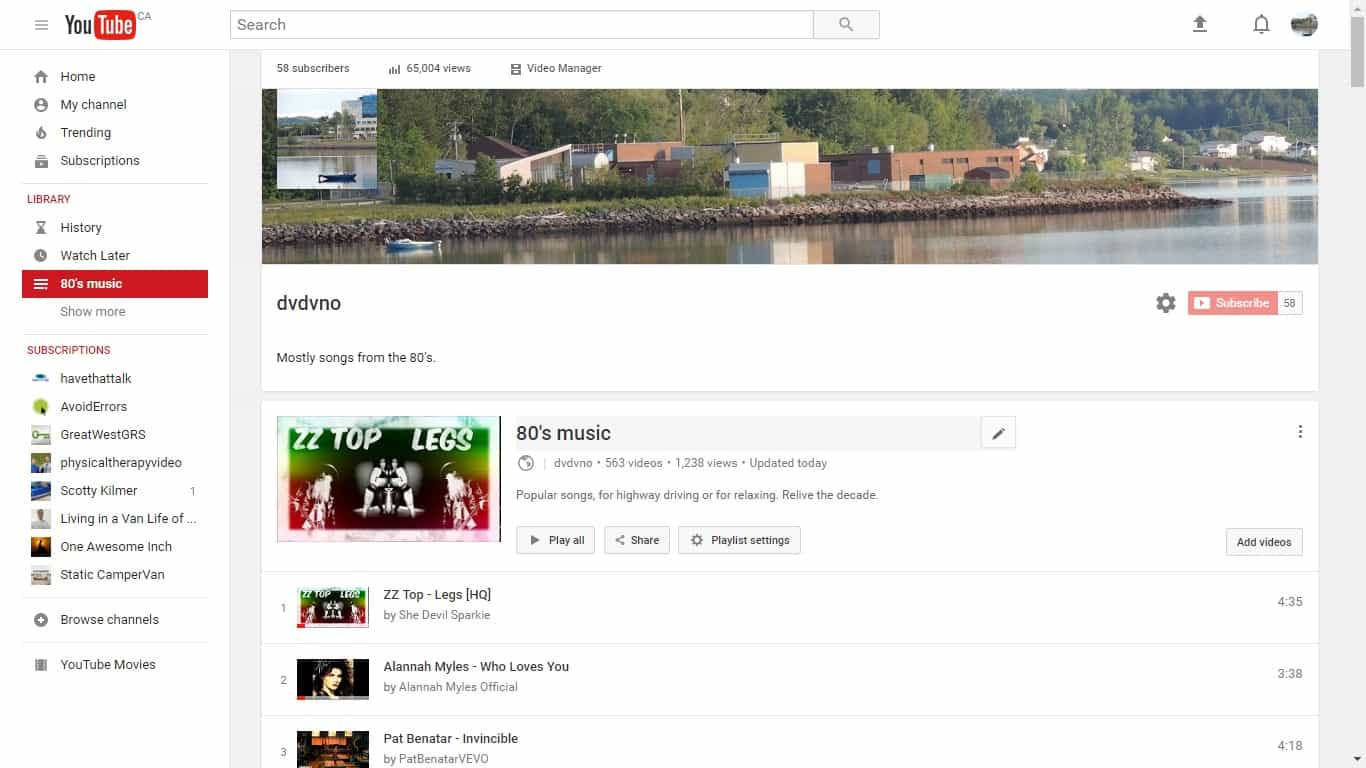 Published in Questions & Trivia