Become a 'Premium Member' Today
… and continue to safely build genuine, worldwide friendships
All 'Premium Memberships' offer the same great features. The only difference is the subscription period. In short, the longer the period the more you save!
No Minimum Term – Risk-Free – No Obligation – No Credit Card
[country-filter code="gb" display="1″]
[/country-filter]
[country-filter code="gb" display="0″]
[/country-filter]
Free or Premium, You Decide
As our latest Senior Chatter you will always be able to keep in touch with the friends you make with us on our Free Membership plan. This includes unlimited access to our ShoutBox, MessageBox, and our popular Blog network.
We also provide new members with a complimentary 14-day Premium Membership, without any further obligation, to test out all the great premium features that we also offer 100% free of charge.
During the 14-days members have the opportunity to upgrade their membership at any time to one of the premium plans above, and benefit from any discounts that we run from time-to-time.
Alternatively, profiles will automatically be converted on to our Free Membership plan on day 14 where restrictions then apply.
We're #1 Over 50's Friendship Site For a Reason
Thank You For Making Me Welcome
Only been on the site for a couple of days, I didn't realize how much I miss talking to nice people. It's so easy these days to lock yourself away and lose the heart of conversation.
To those I've chatted to, thank you for making me welcome, long may it continue.
Jon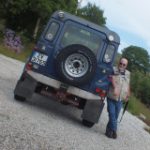 A Good Way of Keeping Occupied
I have been a member since 2012 but have not been on the site for some considerable time. I've worked away from home most of my adult life and found the site was a good way of keeping occupied and interested during some of the low times when I was away. I shared a lot of interests with the other members, photography, motorsport, mainly bike racing and music.
I'm glad to be back, as I'm back home in Donegal and won't be travelling (unless it's with 'The Management' on holiday) for work any more.
elle1414
February 12, 2020
Have Meaningful Exchanges with Fascinating People
I have always lived in larger cities and now find myself in a small village of Quebec, Canada with nothing within miles. I was lonely and there is just so much you can say to a cat. I have met some very friendly and very helpful people here. I want to applaud the administration team for creating this environment where we can interact without feeling foolish and actually have meaningful exchanges with fascinating people.
So Nice to Finally be Welcomed
Must say, mainly down to my experience with Rob, his Admin team, (present and former), it's so nice to finally be welcomed with a kind word. Rob, Grandmaj, and even Lo1234, who was once, I believe, a member of the Admin team, have been more than helpful. Thank you all
Thank You so Much
I was looking for a safe place to meet fellow seniors, not kids, to share my single life without fears of being scammed; so I gladly paid to become a part of a group that is closely monitored for scammers. I am not a bad person, just extremely socially awkward, and everyone has been so kind about that because they understand and comfort me. It is a great world to delve into when I've had a stressful day at work and look forward to coming home and enter the world of Senior Chatters to laugh and play with playmates my age that give warm hugs. Thank you so much for allowing me to become a member of such a lovely group. I rate a 5 star of course.
beppybutton12
January 13, 2020
It's Much Better to Talk to People of My Own Age
Senior chatters is good as other chat rooms are mostly younger people so it's much better to talk to people of my own age
More understanding etc
There Are Some Lovely People on This Site
I have only been using this chat for a short period of time. However, I find it very helpful, especially when I feel sad and alone. There are some lovely people on this site.
Have Found the People Very Friendly and Polite
I signed up for the 14 -day trial unsure, but have found the people very friendly and polite, they will soon put you in place if not in recapping, its a very polite friendly site – give it a try!
navigation
george51uk
December 19, 2019
5 Stars From Me Thank You
Nice clean site, I came here after visiting a few others but were not happy with. On my first minutes here I discovered the chat rooms, and there were a few in there who made me feel very welcome.
The site is easy to get around and the people are very friendly and helpful. I decided to take out membership which will be upgraded to a lifetime one when the time comes.
A unique site with quite unique people. 5 stars from me
Thank you.
Very Surprised at How Easy This Site is to Understand.
I looked at joining a genuine chat site as winter is approaching, having checked out the site and various reviews I took the apprehensive plunge of allowing my bank details and payment via the online form. The cost is very reasonable for three months to initially see how this transpires. Everything is very straight forward from start to finish, i'm very surprised at how easy this site is to understand…..good luck from a younger senior (never thought i'd make it to call myself this) have fun and smile
Any Questions
Yes, I want to upgrade right now, but I do not want a subscription
No problem. Simply complete checkout as normal and your membership will instantly be upgraded. Then, look for the new 'My Premium Membership' link and you'll be able to cancel the automatic subscription in one-click. You will still have unlimited access to ALL our Premium Features right up to the anniversary of when your next payment would have been due.
What happens when my complimentary 14-Day Premium Membership expires?
All new members automatically receive a complimentary 14-day Premium Membership to try Senior Chatters 100% risk-free. You can upgrade your membership at any time, however, if you choose not to then your membership will revert to a free account where all the premium features of our site become restricted.
What is your refund policy?
We offer a no-quibble refund on a premium membership within 30 days of purchase. Therefore, If you are not 100% satisfied with our service, then simply send us an email and we'll refund your purchase right away. Our goal has always been to create a happy, thriving community. If you're not thrilled with our service or are not enjoying the experience, then we have no interest in forcing you to stay an unhappy member.
How do I cancel my Premium Membership?
It's easy. If at any time you decide to end your premium membership, simply click on the one-click-cancel button (available to all paid premium members) to permanently terminate your existing subscription. You won't have to jump through any hoops or fight in any way to cancel. That's a promise.
What happens if I cancel?
Your payment subscription will instantly be cancelled and you will no longer be billed. You will still have unlimited access to ALL our Premium Features right up to the anniversary of when your next payment would have been due.
How secure is Senior Chatters
We use the highest SSL Security encryption on all our pages and our site is security checked daily. We do not store any sensitive, financial information.
Join 1000's Of Happy Customers And Get Instant Access To All Our Premium Features Today…
We Offer a No Quibble 30-Day Money Back Guarantee!
Risk-Free – No Obligation – No Credit Card