Become a 'Premium Member' Today
... and continue to safely build genuine, worldwide friendships
All 'Premium Memberships' offer the same great features. The only difference is the subscription period. In short, the longer the period the more you save!
No Minimum Term - Risk-Free - No Obligation - No Credit Card
Free or Premium, You Decide
As our latest Senior Chatter you will always be able to keep in touch with the friends you make with us on our Free Membership plan. This includes unlimited access to our ShoutBox, MessageBox, and our popular Blog network.
We also provide new members with a complimentary 14-day Premium Membership, without any further obligation, to test out all the great premium features that we also offer 100% free of charge.
During the 14-days members have the opportunity to upgrade their membership at any time to one of the premium plans above, and benefit from any discounts that we run from time-to-time.
Alternatively, profiles will automatically be converted on to our Free Membership plan on day 14 where restrictions then apply.
We're #1 Over 50's Friendship Site For a Reason
A Good Safe Site
I have been a member of Senior Chatters for many years, it has always been a good safe site, with various things to do to please everyone. I personally like to do Blogs, and make many friends, speaking to them on there. There are also some really good groups for people, Music, and quizzes. I could not wish for more.
Very Friendly, Professional and Efficient
I had an issue with my membership and I saw rob online so I started chatting to him and, can't praise him enough in a very friendly, professional and efficient way he directed me to the right procedure and all is sorted now sorted. Many thanks
I Have Felt Rather Lonely
I joined Seniorchatters last year thinking it would be a good idea as I moved to a very small country town in NSW, Australia, and although I have a sister here, I have felt rather lonely and there is not much to do here. So that was my reason for joining. However, I then sold my house in order to move into an old house that needed renovation and so it is only now that I find myself with some time on my hands. The renovation is ongoing and slow, slow, but the Quiz appeals to me so thought I'd take out full membership.
The Best Site of it's Kind on the Internet
Senior Chatters is, by far, the best site of it's kind on the internet. I've been a member for nearly two years and, apart from holidays with no net connection, I've logged on every day. I love the many varied groups of interest within the site, DJ-Gav's daily music show and chatting to many of the good friends I've made over the months since I joined.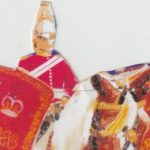 Seems Good to Be Back!
I had been a lapsed member of Chatters for a few years - bad health and share old age making everything seem just too hard - but I did miss the daily "rush" when looking for Chatters messages and more particularly the Blogs which are and always have been my main interest - seem good to be back! Kia Ora! from New Zealand
It Was so Easy to Update
It was so easy to update and I can chat to all the friends I made on Senior Chatters!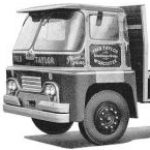 freezergeezer
August 26, 2018
As Soon as I Joined I was Welcomed
As soon as I joined I was welcomed, other members welcomed me here and I am looking forward to many chats and sharing pics. thanks for welcoming me.
Its Really Nice Spending Time Chatting with People
I find this website very interesting as I have the possibility to get in touch with people of other countries in a safe way! I sure recommend senior chatters to everyone. Its really nice spending time chatting with people.
Just Had to Come Back
I was on Senior Chatters as a free member, It lapsed, but it's so friendly a site after a few weeks I missed the friendly banter and just had to come back.
I Have Never Felt so Welcome
I have to say that here on Senior Chatters are THE most friendly people I have ever come across online, and actually in general too. I have never felt so welcome and included and it's always a pleasure to login.
The site offers many different groups that are diverse enough so that there is definitely something for everyone, and actually much more than that because it's very easy to become interested in what other people are posting. It is very well monitored so that there is no chance of abusive behavior being tolerated at all, not that I have come across anyone so inclined here.
With so many members widespread from across the globe, there is always something new and interesting to chat about. I have made myself a paid-up lifetime member already, even though I am still a newbie really, so I have much more to look forward to.
If you're thinking about joining and like my review, come give us a try. I am sure you will not regret it.
Any Questions
Yes, I want to upgrade right now, but I do not want a subscription
No problem. Simply complete checkout as normal and your membership will instantly be upgraded. Then, look for the new 'My Premium Membership' link and you'll be able to cancel the automatic subscription in one-click. You will still have unlimited access to ALL our Premium Features right up to the anniversary of when your next payment would have been due.
What happens when my complimentary 14-Day Premium Membership expires?
All new members automatically receive a complimentary 14-day Premium Membership to try Senior Chatters 100% risk-free. You can upgrade your membership at any time, however, if you choose not to then your membership will revert to a free account where all the premium features of our site become restricted.
What is your refund policy?
We offer a no-quibble refund on a premium membership within 30 days of purchase. Therefore, If you are not 100% satisfied with our service, then simply send us an email and we'll refund your purchase right away. Our goal has always been to create a happy, thriving community. If you're not thrilled with our service or are not enjoying the experience, then we have no interest in forcing you to stay an unhappy member.
How do I cancel my Premium Membership?
It's easy. If at any time you decide to end your premium membership, simply click on the one-click-cancel button (available to all paid premium members) to permanently terminate your existing subscription. You won't have to jump through any hoops or fight in any way to cancel. That's a promise.
What happens if I cancel?
Your payment subscription will instantly be cancelled and you will no longer be billed. You will still have unlimited access to ALL our Premium Features right up to the anniversary of when your next payment would have been due.
How secure is Senior Chatters
We use the highest SSL Security encryption on all our pages and our site is security checked daily. We do not store any sensitive, financial information.
Join 1000's Of Happy Customers And Get Instant Access To All Our Premium Features Today...
We Offer a No Quibble 30-Day Money Back Guarantee!
Risk-Free - No Obligation - No Credit Card