Still not sure?  Below you'll find genuine reviews from real members of Senior Chatters.  We've been helping the over 50's find new senior chat friends for over 15 years.  We're proud of what we've achieved and the quality service we provide. Senior Chatters is loved, enjoyed and trusted by thousands of worldwide members.  Here are some of their stories...
A Good Safe Site
I have been a member of Senior Chatters for many years, it has always been a good safe site, with various things to do to please everyone. I personally like to do Blogs, and make many friends, speaking to them on there. There are also some really good groups for people, Music, and quizzes. I could not wish for more.
Very Friendly, Professional and Efficient
I had an issue with my membership and I saw rob online so I started chatting to him and, can't praise him enough in a very friendly, professional and efficient way he directed me to the right procedure and all is sorted now sorted. Many thanks
I Have Felt Rather Lonely
I joined Seniorchatters last year thinking it would be a good idea as I moved to a very small country town in NSW, Australia, and although I have a sister here, I have felt rather lonely and there is not much to do here. So that was my reason for joining. However, I then sold my house in order to move into an old house that needed renovation and so it is only now that I find myself with some time on my hands. The renovation is ongoing and slow, slow, but the Quiz appeals to me so thought I'd take out full membership.
The Best Site of it's Kind on the Internet
Senior Chatters is, by far, the best site of it's kind on the internet. I've been a member for nearly two years and, apart from holidays with no net connection, I've logged on every day. I love the many varied groups of interest within the site, DJ-Gav's daily music show and chatting to many of the good friends I've made over the months since I joined.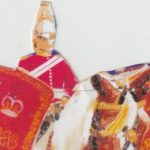 Seems Good to Be Back!
I had been a lapsed member of Chatters for a few years - bad health and share old age making everything seem just too hard - but I did miss the daily "rush" when looking for Chatters messages and more particularly the Blogs which are and always have been my main interest - seem good to be back! Kia Ora! from New Zealand
It Was so Easy to Update
It was so easy to update and I can chat to all the friends I made on Senior Chatters!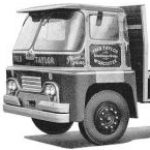 freezergeezer
August 26, 2018
As Soon as I Joined I was Welcomed
As soon as I joined I was welcomed, other members welcomed me here and I am looking forward to many chats and sharing pics. thanks for welcoming me.
Its Really Nice Spending Time Chatting with People
I find this website very interesting as I have the possibility to get in touch with people of other countries in a safe way! I sure recommend senior chatters to everyone. Its really nice spending time chatting with people.
Just Had to Come Back
I was on Senior Chatters as a free member, It lapsed, but it's so friendly a site after a few weeks I missed the friendly banter and just had to come back.
I Have Never Felt so Welcome
I have to say that here on Senior Chatters are THE most friendly people I have ever come across online, and actually in general too. I have never felt so welcome and included and it's always a pleasure to login.
The site offers many different groups that are diverse enough so that there is definitely something for everyone, and actually much more than that because it's very easy to become interested in what other people are posting. It is very well monitored so that there is no chance of abusive behavior being tolerated at all, not that I have come across anyone so inclined here.
With so many members widespread from across the globe, there is always something new and interesting to chat about. I have made myself a paid-up lifetime member already, even though I am still a newbie really, so I have much more to look forward to.
If you're thinking about joining and like my review, come give us a try. I am sure you will not regret it.
MariTe 69
December 15, 2017
I Love This Site.
I have researched a few other sites but have found that this one has satisfied my need for some great friends and conversation.
I feel safe as the staff works very hard to keep us safe especially with the help of each member. Everyone I have chatted with has been great and joining blogs and other activities are easy to do. Just ask if you have trouble. Everyone is so friendly and kind. I have just become a premium member, so have fun exploring and making new friends.
sweetlady1946
October 20, 2017
Top of the Heap
I am very thankful to have found this site. Everyone has been so genuinely friendly and helpful. I do find chat great fun and very much look forward to participating in a few groups. It's a great place to engage with real people, albeit online, and perhaps in some ways faceless, yet they are truly supportive of one another here. Three words ~ I LOVE IT! ~ 🙂 🙂 🙂 God Bless.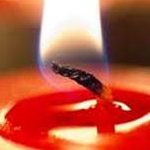 Abhilaaj
September 25, 2017
I Love This Place, It's Like My Second Home
I love this place, it's like my second home. Being a published poet and fiction writer with 6 books I can very well appreciate the standard of poetry and blogs. Most of them are of a really good standard. It is a professionally managed site and I wish Senior Chatters all the best.
deeangel
September 13, 2017
Everyone Was Friendly and Made Me Very Welcome
I have not been in Seniors chat for quite a while, although when I did originally join the group everyone was friendly and made me very welcome. I am looking forward to chatting again.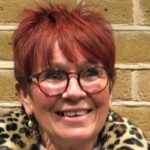 I Have Just Signed up for Lifetime Membership
Take into account that I have only just joined and still have much of my freebee 14 days left. BUT, having had time to play with the site and engaged in a few conversations already, whiling away a few hours pleasantly, I can see that come the long, dark, winter evenings I am going to be able to pass some enjoyable hours chatting to 'who knows who' whenever the TV schedule lets me down! And for the price of one visit to the Theatre I have just signed up for LIFETIME membership! Let's hope the lifetime is quite a long one: of both myself and Senior Chatters! Loneliness is one of my worst fears for the future when age could prevent the ability to do other things!!
I Got This at Home Feeling
Hello to all the new friends I haven't met yet!!! I do things on impulse when they feel right to me. From the moment I started reading the info about SC I got this at home feeling, and the more I read the better I felt....So I just joined and got the Premium membership... So, somebody better talk to me, or I'm gonna feel very foolish.... hahaha (which is not anything new for lil ol ladies!!) I'm very happy to be here and look forward to chatting with all of you.....ummm maybe I should say at least some of you....hehehe
The Worlds Best Investment
As a young man of 85 years we see many things that we have invested in over the years. However, the small investment in Senior Chatters has given me the most happiness in years. The world is our chat line and no long distant phone calls.
creativereader
July 26, 2017
A Newbie's Bird Eye View
I used the free trial membership until I was sure it was the site for me. I believe it has a lot of potential and I have made three friends already, and received and sent quite a few private messages. None in good taste, I hasten to add.
When my new laptop arrives, I might be able to make more use of it, but as of now, it is a good experience.
Try it for free and decide for yourselves. You have nothing to lose...
Sure Glad I Found This Website
This site is great to meet others searching for areas of family history, I helped a lady locate her family members who served in the Rev War and the units they were in.
She is trying to join the DAR and with her cousin and was hitting a brick wall. As you allow a new Senior Chatters visitor all the benefits with out paying, is an outstanding method as we get used to talking with others and it is so wonderful.
I spoke with a lady in Australia, England, and several in US. Sure glad I found this website and will tell others.
I Feel at Home Already
I have only just joined Senior Chatter and am not yet fully conversant with the site. However, I feel at home already, suddenly among friends with whom I can chat freely, worldwide, about almost anything. Everyone, from Rob the founder and his team and right through the very large worldwide membership are all very helpful, charming and very welcoming.
A Place Where The Lonely Are Never Alone
How big is your world? How far does your influence reach ? Maybe your simple word of encouragement will change a life, on the other side of the world, or someone may speak into your life. Such is the joy and benefit of Senior Chatters. It's a place where the lonely are never alone, and new friendships are forged.
Talk with Real Lovely People
After almost 4 days of using Senior Chatters, today I decided to upgrade my account because this a perfect place where you can meet and talk with real lovely people. As an old Internet user I hadn't found such a great service like this before. Here at Senior Chatters you will be among sweet hearts, people with a great experience in life. So you're welcome to be with us.
I Have Been Made Very Welcome
Like many people, following the death of my husband I became quite isolated, people I had counted as friends disappeared, others, sadly have died. I am not looking for a new relationship and it seemed that all that was out there were dating sites, so I was very happy to find out about seniorchatters. I have been made very welcome and have had lovely chats, and help from other members on how to use the site. I highly recommend it those seeking worldwide friendships.
Something on This Site Just for You
I have been here for so long I've taken root. It's a hard place to leave so guessing I'll still be about somewhere here when I 'pop my clogs'.
It's a great place to meet a wide variety of people in a safe environment. Yes, we do have 'ratbags' turn up from time-to-time but the general membership takes care of them, and they become reformed characters after a few days of chatting to the nice people we have on here.
It's nice to have something just for those of us who are into our more mature years and infiltrators are soon found and removed by the Administrators.
So if you're into forming lifelong friends, need a place to just vent or somewhere to share your hobbies and thoughts there is something on this site just for you. "Make new friends, but keep the old; Those are silver, these are gold.".....:-)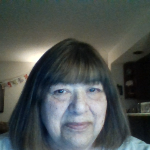 I Love Senior Chatters!
I can't believe it has been going on 4 years since I first signed on here.
I love Senior Chatters! I have met so many people from all over the world and even learned a lot of new things! The people on here are friendly, helpful and just plain wonderful to talk with!
I am a lifetime member which is definitely worth the small investment! I have tried other sites and found them to be nearly not as safe as this one.
The people that are here want to be and want to keep it clean and safe. If you have never tried a chat room before just come in and jump into the conversation...if you're are shy, just read along for a while and if you have questions feel free to ask just about anyone on there. We all will welcome you and try as best as we can to make you comfortable.
I love the fact that we are all over the magic age of '50'.....and survived it!