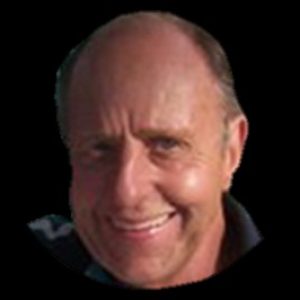 bob_deb
@bob_deb
•
Joined January 2021
Forum Replies Created
Member

January 19, 2021 at 11:37 pm

Hi 5mintbreak,
I have been looking out for additional contributions to this thread and was pleased to see that someone has done so. Re the Senior Chatters facilities available to those who do not upgrade to premium membership, the Forums are still available to non premium chatters. I guess you have probably figured that out but mentioned it just in case you were not aware. The only chat room available to us is "Shoutbox" which should only be used to discuss any issues you may be having with SC. Whilst Windows is not my preferred OS, I rely upon a particular microsoft program (Microsoft Digital Imaging) for 90% of my computing activities. I probably should not have become so dependent upon it but I have using it since 2006, and it's predecessor "Microsoft Picture-It" since 2003. MDI ticks all the boxes as far as I'm concerned and I have edited/enhanced something in the vicinity of 20,000 images over the last 17 years. Apart from that particular application, the rest of my computing is adequately catered for by Linux Mint. Like yourself I am dead set against the synchronising of multiple devices into one conglomerate. Windows 10 coerces the user to create a Microsoft Account during OS install which is the gateway to synchronisation. Only by employing subterfuge during the install process can the installer access the option to create a local account which is divorced from synchronisation. I'm also inclined to think that Win 10 is becoming little more than a conduit to microsoft's commercial interests, in particular the Microsoft Store with it's myriads of somewhat frivolous applications, purposely packaged to appear attractive to the uninitiated. Had my whinge, fell heaps better for it so will leave it at that.

Member

January 11, 2021 at 5:23 am

Hi Doc1,
Like you I was dismayed to see the lack of discussion on this forum and I commend your initiative in kicking off a thread. I saw your Control Room photo and can appreciate the amount of Windows software you must have to contend with. I did a reply, a windows bashing session that would have made Bill Gates hopping mad, but through mis-operation on my part it did not make it onto the forum. In essence I lamented the fact that, ever since Win XP expired, it has been downhill all the way and Win10 has hit rock bottom. So disenchanted have I become that I procured two second hand laptops, stripped them both of Win 10 and loaded one with Win 7 (no longer supported) and one with Win 8 which I immediately upgraded to the superior Win 8.1. I am far more at home using those PC's than I am with my two Win 10 desktop PC's. In addition I acquired a freebie Dell D630 laptop (ex XP) and loaded it with Linux Mint. I can highly recommend Mint, it comes free of charge and is equal if not better than Win10. I have never experienced Mac, so cannot comment on it, but it does not surprise me one bit that you prefer it over windows. Will keep across the thread as I'm most interested in what others have to say. Very best regards – Bob Deb.